Notes From Another Time And Place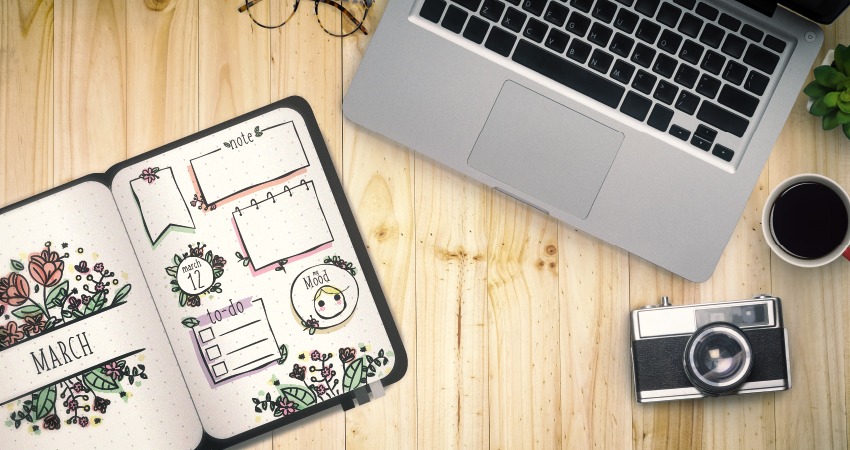 The novelist L.P. Hartley once wrote that 'the past is a foreign country: they do things differently there'. Looking back now on the work that we completed in March 2020 feels like examining souvenirs from a very different country indeed.
Two of our campaigns that had the misfortune of going live just as the pandemic reached Irish shores were the Bullet Journal promotion for The Irish Times and the launch of National Jambon Day.
A staple snack food beloved by busy families, professionals on-the-go, and hungover students alike, the jambon has a special place in Irish culture. Partnering with Exterion Media, we produced a playful and attention-grabbing campaign for Golden Bake, Ireland's leading supplier of fresh and frozen pastry products. As well as a series of 6-sheet billboards, our in-house team of 3D artists created a virtual freezer filled to the brim with a range of Golden Bake treats.
The culmination of the campaign was to be a series of pop-up events and promotions across the city on March 18th, National Jambon Day. Alas, following the cancellation of all St. Patricks Day festivities, National Jambon Day couldn't quite proceed as planned; still, one lucky person on the day managed to nab themselves a years supply of jambons. As they said themselves: at the heart of the ridiculous, the sublime.
At the same time, our campaign for the Bullet Journal was just beginning to gather momentum. Described by its creator Ryder Carroll as 'a mindfulness practice disguised as a productivity system', the Bullet Journal is a unique personal organiser that is equal parts a daily planner, a diary, and a form of written meditation. Following on from a number of successful marketing partnerships, the Bullet Journal seemed a natural fit for readers of The Irish Times. New digital subscribers were gifted a free Irish Times-embossed Bullet Journal to help kickstart their productivity and achieve clarity and focus for the year ahead. What actually lay ahead, of course, was something much different than what we imaged back in the early days of the new year.
Working closely with the marketing and subscriptions teams in The Irish Times, we designed and delivered a strong online, print and social campaign emphasising the dual role of The Irish Times and The Bullet Journal in helping readers to 'get it together'. With businesses closed, workplaces emptied, and everyone who wasn't a frontline worker sequestered at home however, much of the OOH campaign went sadly unseen.
Still, there is something to be learned from this campaign. In our increasingly virtual world, there's a certain comfort to be found in putting pen to paper. In fact, regular journaling has been proven to reduce stress, improve problem-solving ability, and even assist in boosting the immune system. We may not be able to visit foreign countries yet, but we can write about the past and in doing so maybe create hope for the future.